Camp Site - You are here for a reason
Posted on January 1, 2009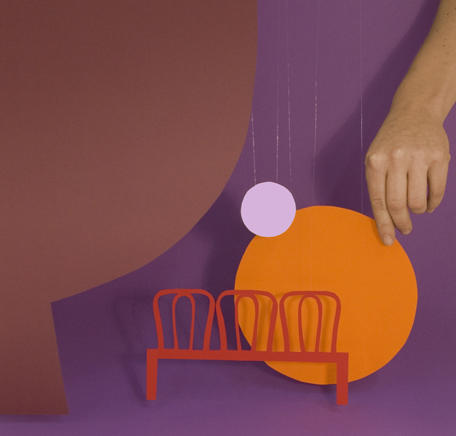 The Stockholm Furniture Fair and Northern Light Fair has commissioned the design collective Camp Site to create its 2009 Design Bar. The brief is to highlight functional design and recycling. All the furnishings in the Design Bar will be designed to meet the needs of the Red Cross, to which they will be donated after the fair.
"We have chosen to work with a humanitarian aid organization that needs to enhance its environment in various ways with functional and attractive items," explained Johanna Asshoff of Camp Site. In shaping the Design Bar, Camp Site will give a new look to pieces of furniture donated by exhibitor companies at the Stockholm Furniture Fair and Northern Light Fair from their existing ranges. As the furniture will be donated on afterwards, the products will enjoy an extended lifespan, benefiting the environment - a sort of built-in recyclability. "With the honour of designing the bar comes a responsibility. We intend to take the opportunity to create a magnificent bar while tackling environmental issues by highlighting functional design and recycling," said Ms Asshoff. To create a consistent idiom throughout the Design Bar, Camp Site will use a single colour palette: red.
"There are many different shades of red we can work with. We chose red for a practical reason: When the fair takes place in February, it's grey, cold and miserable outside. We want to create a warm and cosy ambience inside the bar. Red also symbolizes warmth and love," added Ms Asshoff. Camp Site comprises the designers Moa Jantze, Malin Lundmark, Hanna Brogård and Johanna Asshoff (Brogård Asshoff Designstudio), Lisa Widén and Anna Irinarchos (WIS Design). The group is an ad hoc design collective that comes together to create temporary exhibits. The first venue was the bar at Berns Salonger, where Camp Site set up camp during Stockholm Design Week 2008. The purpose of the Design Bar, a mixture of exhibit and bar, is to spotlight a Swedish designer or group. Designers of the bar in previous years have included Marge architects, the Front design group, the BrobergRidderstråle design duo and, most recently, Save our Souls. The Stockholm Furniture Fair and Northern Light Fair, the world's largest trade fair for Scandinavian design, will take place at Stockholm International Fairs on 4-8 February 2009.